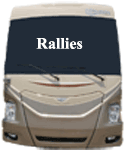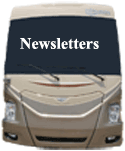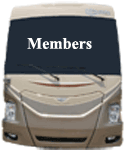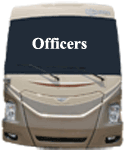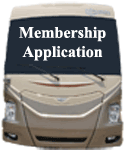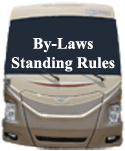 FLORIDA DISCOVERY SUNSHINERS
Flat Tire Bandit
No one was hurt, nothing was damaged and nothing was stolen in any of these events. These events may not have even happened. "I'm Just Saying"
Friday before coming to the RV Park Lennie had his right front tire changed. He was very proud of the price he paid for the new tire, installation and balancing. He told Otis to keep an eye on the new tire to make sure everything stays okay with it. Well when Lennie woke up Saturday morning he found his new tire was flat. All Lennie could do is cry. He confronted Otis "I told you to keep an eye on our new tire. What happened?" Well Otis was beside himself. Otis said "Lennie, I tried to keep an eye on the new tire, but I am just so upset because my girl friend Pearl stood me up. You know I went to the parlor and got a nice hair styling, my nails done and my teeth brushed just to make a good impression on Pearl. Then she doesn't even show. I am devastated."

Lexi and Niki said "What about us. Are we chopped liver or something? What does Pearl have that we don't have?"

Otis replied "Pearl is the one. She has my heart."

Bailey said "I'm here to. I went to the groomers and had my hair all done up. Don't I make your heart flitter a little? If nothing else I am here to console you. I feel bad for you and am down in the dumps too."

As it turned out, there wasn't a "Flat Tire Bandit". Lennie found out he just had a bad valve stem extension. When he removed it, the tire stayed up. So Otis is off the hook, but still heart broken because Miss Pearl stood him up!